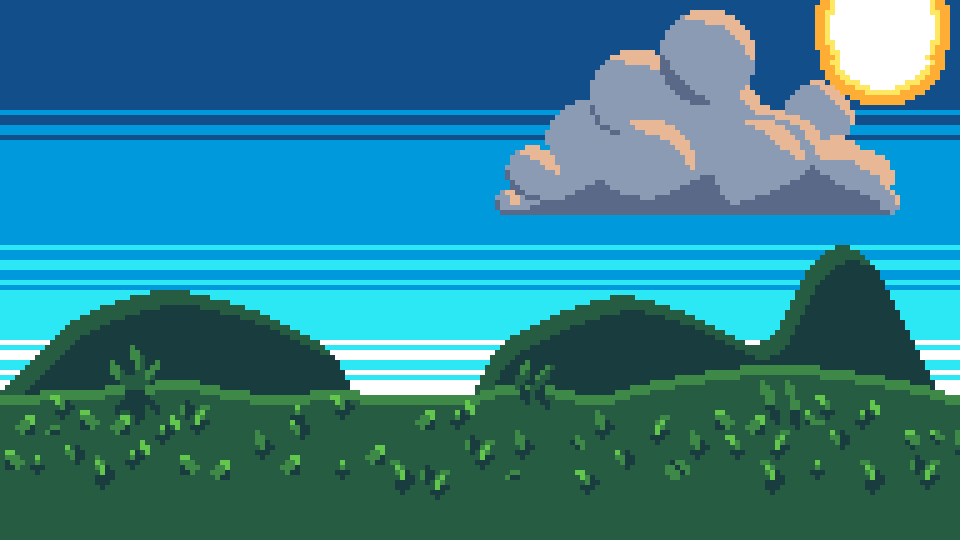 Hypochondrinomicon
Featuring music by FearOfDark, this pixel art animation has been designed to be viewed in 3D! If you've met me in person I've probably shown you this on a VR headset.
​
With a few characters from my older works, and a first-time foray into pixel art, this is my most ambitious project yet.
​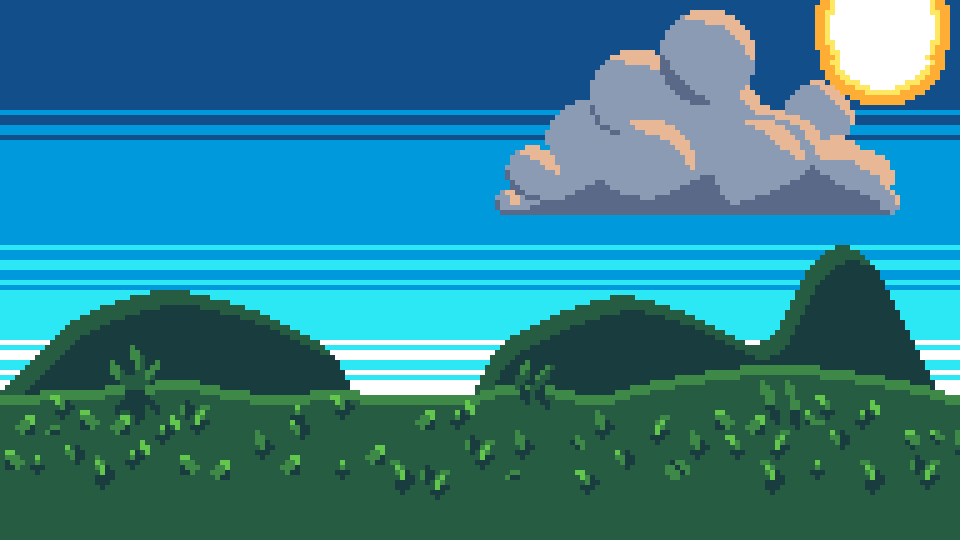 Choose your own Adventures
A series of 10 second animations I create daily. With each part, I ask a question with two answers. Users on Reddit among other social media sites such as Amino decide what happens in the part to follow!
I am currently updating this every day. Follow me on social media to keep up!

Honest Tom
A commission for Youtube user "HonestTom", I created a character to act as Tom's avatar and animated him based on the client's requests.
​
This was great practice for making subtle pixel art animations.
​
If you want to commission me, click here and contact me!
​
Due to be featured in a video soon.
Franziska
A "fan-hero" created in the style of Bloons TD 6, a game for iOS, Android and now Steam. This was made to get the attention of Ninja Kiwi, the company that develops the game. After it gaining a lot of attention on reddit, it was featured on their website!
​
Inktober 2018
Possibly the hardest of my works to explain, and one of my most successful.
​
I followed the prompts of the Inktober challenge, but instead of using ink I used pixel art. You can probably tell from the thumbnail, but I sometimes didn't even do that... Probably best to just look at it on Artstation
​
Jackie VS Raven
A Playstation-era style animation. Featuring an earlier incarnation of two characters from Hypochondrinomicon, this was an experiment to see how well I could make low-poly characters since Squash Stretch 'n' Snatch in 2016. Some ideas from this can be seen in my honours project from 2019.
​
EoYS 2017
This showreel shows my work over my two years at collete and is responsible for possibly my greatest achievement to date. This video won me two awards at City of Glasgow College- Best Second Year Animation (Decided on by lecturers) and Best in Show (Decided on by the voting public).
​
The FANG
A series of character designs based on stereotypical villain tropes from fiction, these four designs and their models were made in eight days.
This hard work didn't go to waste, as Dr. Fusion's model (Left) has been reused so many times that she has become my most prominent character.
​
Squash, Stretch and Snatch!
Here it begins! This low-poly animation was a passion project, and my first award winning animation. This won Best First Year animation at City of Glasgow College.
​
That's the end of my portfolio! There's obviously more I've done, like tutorials and side projects, but the best way to see it ALL is to go to my social media links on the contact page! Thanks for stopping by!